It can be simple to start a business, but it's crucial to do it correctly. You can get advice from our team on the ideal organizational structure for starting your firm. In order to help you avoid any traps that could result in pricey legal actions, we advise you on the business's articles of organization, directors, share capital, and the choice of the company name. 
For a proper perception of how to Start a business in Kenya, we invite you to contact our team of business formation agents in Kenya who are are at your disposal with in-depth information and assistance at the time of registration. We manage the registration process of your business in Kenya , by providing end to end services regardless of the chosen structure.
Let us help you register your business right now
What is the appropriate Corporate Structure for the proposed Company
To start a Business in Kenya, one needs to choose the right business structure. The business structure that you choose must depend on the following factors:
Types of Corporate Models in Kenya
The following list includes some of the most popular business structures to be used:
To start a Business in Kenya, the applicant must apply online through the BRS portal available on the E-Citizen website.
Our Assistance in registering your Company in Kenya
Below listed are the deliverables if you get your Company registered by our end to end company formation services experts:
Choosing the appropriate corporate structure
Collecting and organizing the Documents
Compiling the necessary documents for registration
Reserving the chosen Company trade name with the via BRS portal
Filing the appointment of the company Executives- shareholders and directors
Choosing the appropriate registered office for the Company
Choosing the end of the financial year of the Company
Drafting and submitting the Articles & Memorandum of Association of the Company
Filing and submitting your application for  business registration in Kenya
Obtaining and forwarding the Company the Incorporation Certificate to the applicant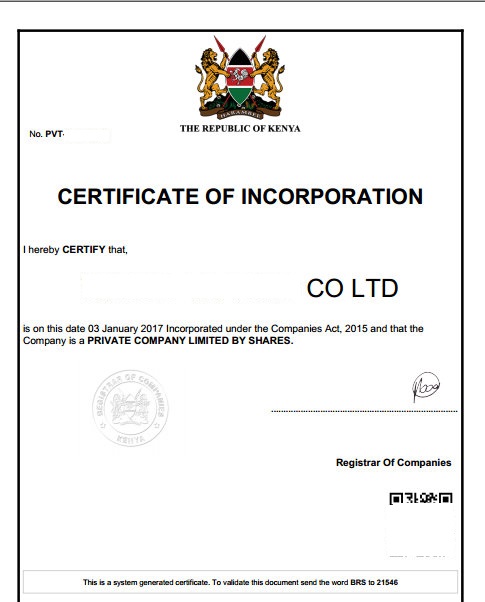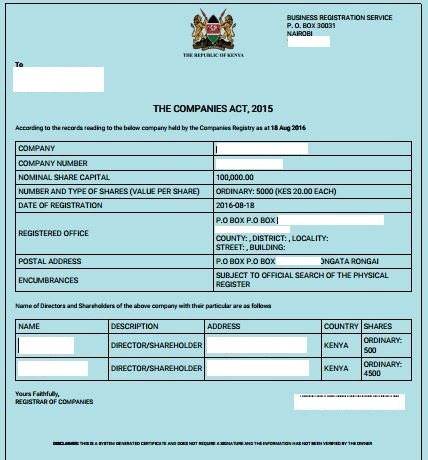 Would you like to register a foreign company?